Commercial Graphic Design Forged in Texas
I'm a Texas-based commercial graphic designer with a deep appreciation for authenticity and drive to create work that will stand the test of time.
Above all, I'm committed to delivering designs that are both visually captivating and enduring – crafting timeless visuals that capture the essence of brands and tell stories for years to come.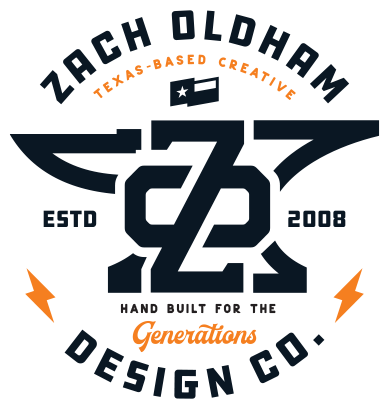 2003-2005 | Texas State Technical College
Degree in Commercial Art & Advertising
2005-2010 | JB Herrmann
Account & Production Manager
2010-2014 | MW Builders, Inc.
Art Director
2014-2016 | University of Mary Hardin-Baylor
Web Designer
2016-2018 | Miller's Smokehouse
Marketing & Design Manager
2018-2020 | 44 Farms
Creative Director
2020-2022 | Open Path Digital
UX Designer
2022-2023 | Temple College
Executive Director, Creative Marketing & Design
2023-Present | Circuit of the Americas
Sr. Graphic Designer